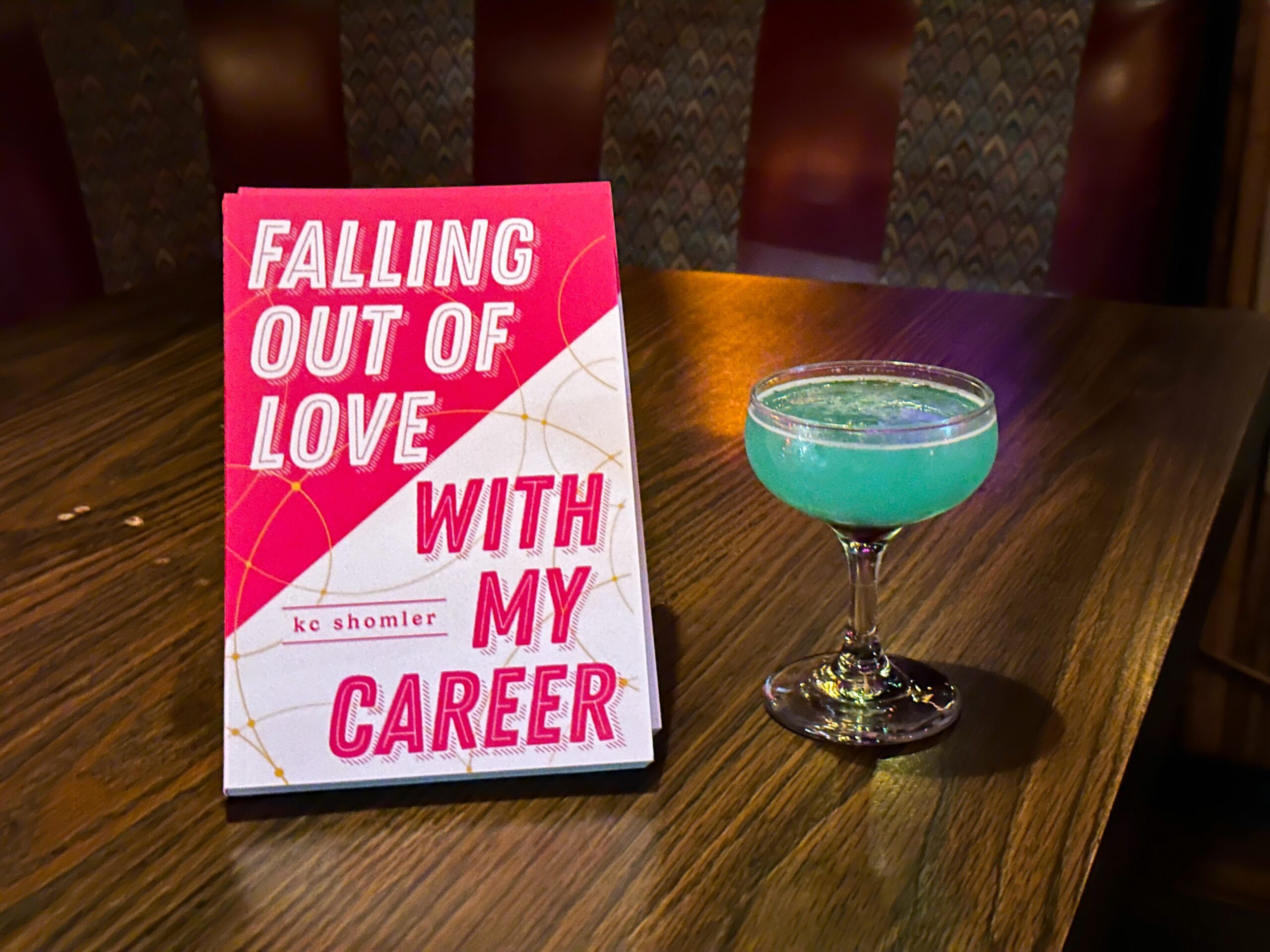 KC Shomler's first book, Falling Out of Love With My Career,
has been published and is now officially for sale!
As of today May 25, 2023, you can purchase Falling Out of Love With My Career via Amazon & Barnes and Noble, and you can purchase an Author signed copy directly from KC Shomler via this link here – Purchase Signed Copy
Falling Out of Love With My Career is available  in paperback and e-book editions to start, and we will let you know just as soon as other formats and sellers are added.
Falling Out Of Love With My Career
is KC Shomler's first book and it chronicles the journey leaving a once loved profession for a better life.
Falling Out Of Love With My Career book description:
You're not broken for falling out of love with your career. In fact, falling out of love with your career might be the most honest and self-affirming thing you ever do for yourself.
 KC takes you along for her roller coaster ride leaving a 25-year career in healthcare. With a believable emphasis on self-compassion, she lays bare her own story in a uniquely thought-provoking way.
 Her unflinching self-analysis leads us to ask ourselves: what stories we have created about our own happiness and fulfillment in life? How can we make big changes without giving in to our fears and ruminations?
 What noble excuses hold us back from evolving in our lives? What are our darker feelings trying to tell us? How can our uncomfortable feelings help us to grow?
 This book is part memoir, part mindfulness guide, all laced with comedy, drama and insightful bits of wisdom that are hard to forget or ignore. Falling Out of Love with My Career provides commiseration and inspiration for anyone going through or considering any variety of major life change.
From the foreword by Sherellen B Gerhart, MD:
KC's real-time, candid, messy and vulnerable expressions of her journey through change accompanied by real and confusing emotional angst help us know we are not alone, and everyone has to face transition. Life truly is unpredictable, and it hurts to make choices that involve others. Being a hopeful person by nature as well as a "fixer of problems", I found her words to provide solace for my self-judgment and seeming internalized failures. The book is raw, honest, and timely.